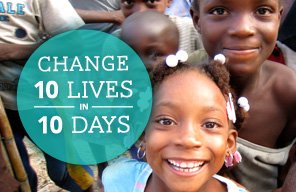 Kaitlyn Dowling
$3,145.00 raised
Kaitlyn says:
The Mission List is dedicated to helping women use their online influence for social good. Over the next 10 days, our members will work to raise $2,500 -- enough money to bring clean, safe drinking water to 100 people for life.
The problem is enormous but we can make a difference. One in eight people don't have safe water meaning each morning they scavenge to survive. Lack of safe water and sanitation impacts a family's health, keeps children from getting an education, and traps millions in a cycle of poverty.
For only $25 Water.org can get someone safe water for life. Co-founded by Matt Damon, Water.org has been helping people get sustainable solutions for over twenty years. We can make a difference in the world, we can help change someone's life.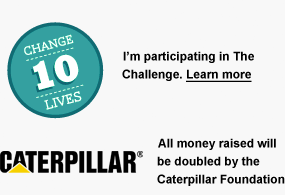 PARTICIPATING IN VINCE'S 'BUILDING THE FUTURE' CAMPAIGN
Donors Here's to clean water for one more person! So happy to join my daughter and give life in memory of my sisters (2) and Dad. Go, Mara, Go! What a great cause! My cousin Jen Menkhaus is the coolest person I know, and since she supports, I am on board. For 11 lives lost in my family. For 3 of my babies, for my parent's siblings, for my grandparents. I give water for the chance at life. This is a great cause. Keep up the good work. Alex and Ani Chapel Hill Store RI It has been such an honor to work on this campaign! Proud to change lives w/The Mission List & Water.org via www.mysocalledsensorylife.com & www.laurarossipublicrelations.com Amazing work being done here! Thanks for giving me the opportunity, Caroline! This is amazing and wonderful. So glad to be a part of it. It feels good to help others! thanks to my friends at blogstar for all their hard work on this important issue!!!! Water is a must for everyone, everywhere! Keep up the great work. Everyone should have water. Great job raising money! Happy to give and happy to help spread the word. Thanks for pulling this campaign together - amazing!

Woo! Thank you to everyone who is blogging, tweeting, posting, and donating! It's amazing what we can do to change the world! So proud to be part of this! Happy to be a part of this great mission! Thank you for giving me the opportunity to help Haiti in a very tangible way!