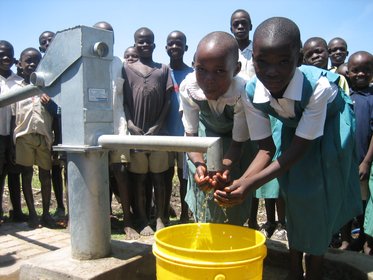 Maya Funk
$1,595.00 raised
Maya says:
My name is Maya Funk and I am a 10 year-old living in California. I want to help kids living in poor countries get access to fresh water to keep them healthy and able to go to school.
It broke my heart when I read that every 20 seconds, a child dies from a water-related disease and that diarrhea remains the second leading cause of death of children under the age of five. It's so sad.
Thank you to everyone who gave to my campaign! We already made more than the original goal of $1,000.
I set a new goal of $1,500 so we can help more kids!
For only $25 Water.org can get someone safe water for life. Co-founded by Matt Damon, Water.org has been helping people get sustainable solutions for over twenty years.
Thank You,
Maya
Donors Maya, good job! Keep up the good work. Eric,Maria,Denise, and Austin January
Maya, we are sooo proud of you. To a good cause and friendship !! Elise, Mikael, Em og Alex Hahn Elley
So happy to see that you are making a difference in the world! Know its not much but I hope it helps There is only one thing I'd rather see than Funkmeister spending his money and that is poor people getting access to clean water. Good idea! Donation is for three hundred dollars. What a great inspiration you are Maya!! and such a great cause! May this be but the first of many charitable efforts through your young life. I promise to support them all in some way! Great job Maya. What a great project to do. What a great cause Maya. I am sure you can reach your goal! Good luck. :) Good luck, Maya. I love when people change the world for the better. We make the world better one effort at a time. Cheers to you. In honor of all of those mornings I rode the bus to school with your Dad....this is a wonderful idea and I wish you the best of luck.