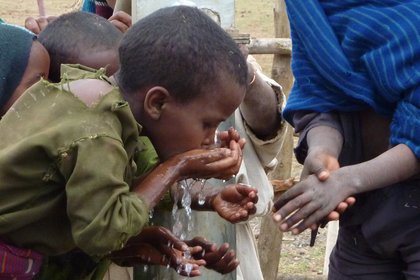 Jim Rice
$250.00 raised
Jim says:
Every 20 seconds, a child dies from a water-related disease and diarrhea remains the second leading cause of death of children under the age of five. The problem is enormous but we can make a difference. Kids can be healthy and stay in school with safe water.
For only $25 Water.org can get someone safe water for life. Co-founded by Matt Damon, Water.org has been helping people get sustainable solutions for over twenty years. We can make a difference in the world, we can help change someone's life.
Donors Well done Pearson - I'm proud that you are doing this. I hope you reach your target. Such a wonderful idea! Happy Birthday Kaden & Pearson. Great Job! Rice family! Nana Great Job! Rice family! Nana Protect water - Protect biodiversity Help is on the way in 2013!!