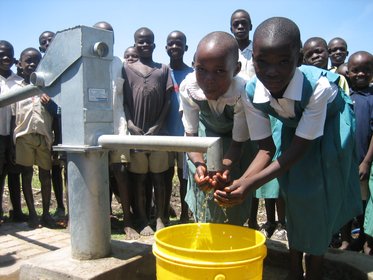 The Lieber Family
$4,095.00 raised
The says:
More people on the planet have a cell phone than have access to a toilet and over a billion people lack no way to flush away yesterday's meal at all. Lack of safe water and sanitation impacts a family's health, keeps children from getting an education, and traps millions in a cycle of poverty.
For only $25 Water.org can get someone safe water for life. Co-founded by Matt Damon, Water.org has been helping people get sustainable solutions for over twenty years. We can make a difference in the world, we can help change someone's life.
Donors In honor of Sam Lieber's ship selection of the DDG-76 Higgins after his officer's commissioning later this year. Fair winds... Go SCAD LAX!!! Beat Coast Guard! Our Valentine's Day is even more special by donating the cost of flowers to change the lives of 2 people forever. Steve and Lulu Much appreciation WATER.ORG. Please would like to joins YOU to get clean water to Ayod, one of the greener village in newer country world.