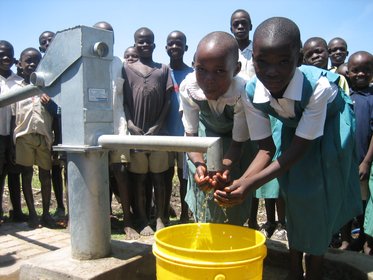 Ryan Beeman
$1,630.00 raised
Ryan says:
The problem is enormous but we can make a difference. One in eight people don't have safe water meaning each morning they scavenge to survive. Lack of safe water and sanitation impacts a family's health, keeps children from getting an education, and traps millions in a cycle of poverty.
For only $25 Water.org can get someone safe water for life. Co-founded by Matt Damon, Water.org has been helping people get sustainable solutions for over twenty years. We can make a difference in the world, we can help change someone's life.
Donors Being in Africa right now I can appreciate the need and commend Ryan On this humanitarian effort. So proud you think about serving others. Thank you for all you're doing to make a difference! Love that you do this every year. Alt begynder med vand! (hint: Danish) Happy to help a great cause! Skål and happy belated Bday You're an amazing person!!! Thanks to Beeman and every one who gave. Sorry i cant throw in more :[ Happy Birthday Beeman! Cheers to clean water! Gig 'em Aggies :-) keep the tradition going - great cause! happy birthday bee. love, intern blake. Michjael and Sarah Hickey I'm going again. Last year we raised $1,343 and provided clean water for life for 53 people. If keep going, we can do that again. How can I get More involved, i have been wanting to help with this poblem for years now, thank you for this!!!! TURTLE POWER will save the world! This is the first drop in the bucket hopefully of many.