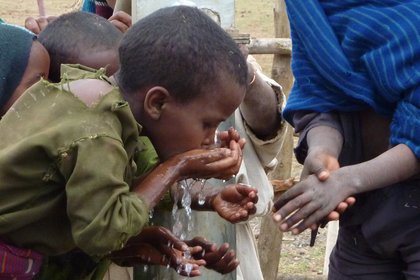 Clearbrook Kids 4 clean water!
$200.00 raised
Clearbrook Kids 4 clean water! says:
Every 20 seconds, a child dies from a water-related disease and diarrhea remains the second leading cause of death of children under the age of five. The problem is enormous but we can make a difference. Kids can be healthy and stay in school with safe water.
For only $25 Water.org can get someone safe water for life. Co-founded by Matt Damon, Water.org has been helping people get sustainable solutions for over twenty years. We can make a difference in the world, we can help change someone's life.
Donors In memory of your Grandpa Bob who would be so pleased that Grace is concerned about others... much love Grandma Kathy Hello Grace, We are very proud of you for wanting to help others. Take care Jeffrey, Mollie, Jack, Joseph and Jeremy You are a wonderful little girl to do this project for so many thirsty people. Love ya, Gramma K James and Mary Mae wanted to give $25 each. Great cause. Good job Grace.. I am glad that you made this website because I don't want people to die because of filthy water. Thank you for helping me help them Glad I can contribute to such a great cause! Thanks Gracie! Uncle Dan & Aunt Bubba I'm proud to contribute to your project! - from Oregon