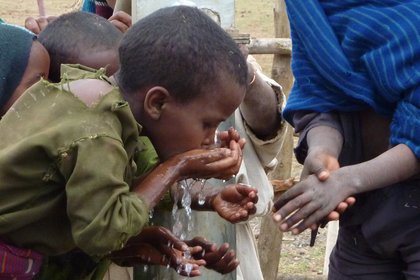 Stefano D'Urso
$1,575.00 raised
Stefano says:
The problem is enormous but we can make a difference. One in eight people don't have safe water meaning each morning they scavenge to survive. Lack of safe water and sanitation impacts a family's health, keeps children from getting an education, and traps millions in a cycle of poverty.
For only $25 Water.org can get someone safe water for life. Co-founded by Matt Damon, Water.org has been helping people get sustainable solutions for over twenty years. We can make a difference in the world, we can help change someone's life.
Donors Congrats! You're helping people get access to something we take for granted every single day. Thanks for letting us help. Well done! Keep up the good work Stef way to make the world a better place for everyone From the Rentschler family. Keep up the good work Stefano. I'll definitely help spread the word. Like you said, good to see undergrads doing just school stuff. I am very proud of you. Keep up the good work Great job! Keep raising awareness :) Stefano, I'm so proud of your hard work and dedication for this cause. You will do great things. SAVIN LIVES AND GO KNICKS Keep making a difference, Stefano. So proud of you for taking action, Stefano! For Stefano and da children :) Keep up this life saving work. stefano read my cover letter :)) Stefano is doing wonders for under privileged children we should follow in his foot steps!! I love water and I love D'urso