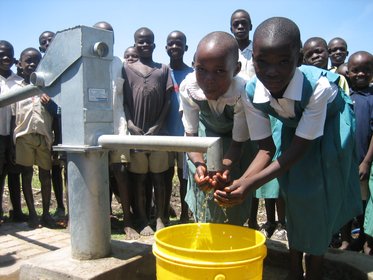 Tom Neal
$1,195.00 raised
Tom says:
The problem is enormous but we can make a difference. One in eight people don't have safe water meaning each morning they scavenge to survive. Lack of safe water and sanitation impacts a family's health, keeps children from getting an education, and traps millions in a cycle of poverty.
For only $25 Water.org can get someone safe water for life. Co-founded by Matt Damon, Water.org has been helping people get sustainable solutions for over twenty years. We can make a difference in the world, we can help change someone's life.
In addition to this amount, other donations are based on how many miles I end up walking, and that amount is not displayed here.
Donors Congratulations and thank you for doing this! Tom, we are impressed with how far that you have walked! Love, Grandma and Grandpa Congrats on your effort Tom! Congrats, Tom on a great walk!!!! Tom, what a great idea to raise money while you walk. Reminds me of the kindness your Dad showed to others in college. Lucas Hope you have a great hike! - From Lucius and Mike. Tom, great job raising money for this important global issue. And good luck on the AT this year! -Uncle Brett, Aunt Susan, Jessica and Zach Tom, Thank you for taking on this very worthy cause. Keep hiking and keep caring! All the best, Andrew and Lucius Johnson Great idea Tom - glad to help. Go TOM! Hike for that water!