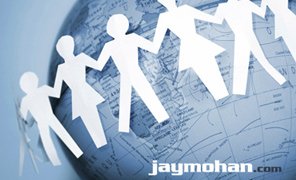 Jay Mohan
$1,275.00 raised
Jay says:
Every 20 seconds, a child dies from a water-related disease and diarrhea remains the second leading cause of death of children under the age of five. The problem is enormous but we can make a difference. Kids can be healthy and stay in school with safe water.
For only $25 Water.org can get someone safe water for life. Co-founded by Matt Damon, Water.org has been helping people get sustainable solutions for over twenty years. We can make a difference in the world, we can help change someone's life.
Donors Very important for health and living. This should be for the "Jay Mohan needs a chin" foundation Kyle and Molly Nettleingham
Hope you and Matt Damon live happily ever after Thanks for building my website Jay! Jay - Happy belated Birth and early Earth Day. ~ Jackie MOHANCLAN - I love your hands across america picture Jay Happy Birthday ... now quit spamming me ;) Happy Birthday to Patti André!!!

Happy Birthday to Reed Bartlett!!! This is awesome Jay! Good luck with the next couple days and happy birthday :) Sorry for the delay, Jay. Thought Dan donated. Good work! Sorry for the late bday present! Hope it was a good birthday and fun to see you at Doug's wedding. J- I hope this goes through ok, finally. Da Happy Birthday Bob Smith!

Happy Birthday Patricia Bartlett! Jay, Happy Birthday. This will replace the present we were going to send you. J & L I guess this is my "Good Friday" good deed. Happy bday Jay. I was just traveling and became extremely sick so this is a great cause with great timing Happy Birthday Jaybird. Wish we could send you a Murray tenderloin!!!!! HAPPY BDAY JAY PATRICK. No child should be w/o this basic need. What a great bday idea to pay forward. Slainte! Betsy & Connor Cool idea, Jay! Happy Birthday!