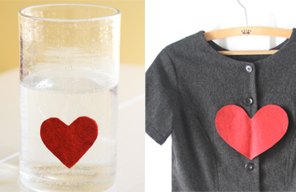 Jenny Doh
$1,605.00 raised
Jenny says:
I have been deeply inspired by Sheena Matheiken's The Uniform Project (www.theuniformproject.com). Artist Cynthia Shaffer has designed and created a uniform inspired by the project that I pledge to wear for one full year, until Valentine's Day 2013, to bring attention to the world's water crisis, and to join countless others who are finding ways to mend, alter, make, and make do.
I invite you to support this fundraiser with a minimum sponsorship of $25. With this tax-deductible sponsorship, you are invited to mail me a handmade accessory (e.g., scarf, pin, socks, bloomers, vest, apron, cuff, etc.) that I can wear with the uniform (CRESCENDOh, PO Box 11726, Santa Ana, CA 92711). Each sponsored accessory will be used for a uniform outfit that is photographed and blogged about on www.crescendoh.com with a link back to your site. If you want the accessory returned, please send sufficient postage for shipping. Also, you are free to sponsor this effort without sending in an accessory. :)
In just one day, more than 200 million hours of women's time is wasted simply collecting water for domestic use. Lack of safe water and sanitation impacts a family's health, keeps children from getting an education, and traps millions in a cycle of poverty.
For only $25 Water.org can get someone safe water for life. We can make a difference in the world, we can help change someone's life. Thank you for your consideration.
With love, Jenny
Donors Hi Jenny, What a fun and inspirational project. I loved reading about the awsome project and seeing you wear some fabulous outfits. Kenzie Mac & Co. is happy to help support this cause and thank you for providing the opportunity! Here's hoping you reach your goal plus some!! Thank you for bringing awareness to this important cause Jenny. My accessory is en route to you ;) Bravo Jenny. I wish you love and luck. I'm happy to support your very worthy effort - I'll be sending you two things to wear with your lovely dress. Gail Ellspermann You are such an inspiration Jenny...an angel on this earth <3 Love Kelly Go Jenny Doh!Keep spreading the word. what a wonderful cause.. thank you Jenny for bringing to my attention. For your kindness, Marci. So happy to be a part of this effort! I will mailing in a handmade cuff! :) Roben-Marie Hi Jenny, I met you at the book club in Poway. I'd like to send you a handmade pin for your dress! You're such an inspiration Jenny. It just breaks my heart to think that only $25 can make such a difference in these women's lives. You are truly inspiring! I will be sending you an accessory this next week! The Crafter's Workshop (Jaime & Ted)
We support you, Jenny! Keep up the great work!! Thanks for the opportunity to donate...I love this idea. In honor of my friend, Jenny (@ CRESCENDOh) and her black dress! Thank you, Jenny. I'll send you an accessory for your dress. I am inspired by you, as always. What a fun, unique way to raise money for a cause that is so vitally important.