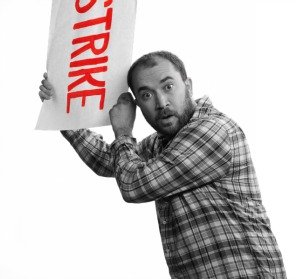 Water .org
$2,720.00 raised
Water says:
Matt Damon, co-founder of Water.org, is taking a stand for the water crisis and is going on strike. I am doing my part to support him.
The problem is enormous but we can make a difference. One in eight people don't have safe water meaning each morning they scavenge to survive. Lack of safe water and sanitation impacts a family's health, keeps children from getting an education, and traps millions in a cycle of poverty.
For only $25 Water.org can get someone safe water for life. Water.org has been helping people get sustainable solutions for over twenty years. We can make a difference in the world and together we can help change someone's life.
Donors Good Job Matt Damon and the Wheezy guy from YouTUbe. It's just so wet! Everyone should get some of this stuff! This donation is made in the name of gingers everywhere! Happy Saint Patrick's Day! Thanks to Wheezy for making me aware of this opportunity for change. Glad to help out! Thanks Wheezy for the Info a out this! I love adulthood; it lets me support others in need. Thanks Craig. Time to give back for all the awesomeness wheezy has put into the world! :) This issue is not new to me (unlike the new couch!) but you have brought it back to my attention, so here's some of my money! *banjo smile* I appreciate the effort to bring something so precious to those in need. I am a fan of Wheezy Waiter and Chyna and do this on their behalf. Good on you Craig for setting this up. Best of luck with holding it in :P I just want everyone to have the luxury of clean water <3 THANK YOU FOR LETTING ME DONATE! Godspeed to this project. The donation might not mean a lot to you but if it helps people to survive we can all pitch in. Thanks to whomever is envolved. Thanks to Craig and Matt for supporting this world-changing, bladder-expanding work! Matt Damon is the man - what a great cause. Thanks for bringing it all to my attention, Craig! Good luck Matt Damon. The world says thanks. I loved the Wheezy Waiter video with Matt Damon, and this is an excellent cause. I am happy to be able to contribute. Just a little effort for us, but together we can achieve something really big! Thanks Craig and Matt for supporting such an important topic! Such a simple way to make a contribution to the betterment of our world Please keep up the great work! Craig you (and Matt Damon), are amazing. Thanks guys for raising awareness for this- I hope you raise an insane amount of money :) I think $2500 is waaaay to little. Beardlovers will raise over $9000. That's my prediction :) Great cause, nice to see some proactive ambassadors for it too!