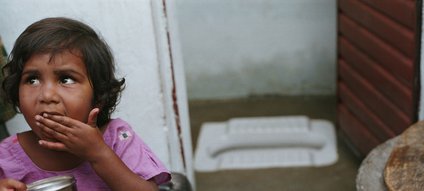 Water.org
$1,210.00 raised
Water.org says:
Happy Toilet Day! Created in 2001, World Toilet Day is observed annually on 19 November. This international day of action aims to break the taboo around toilets and draw attention to the global sanitation challenge. Water.org uses the entire week to draw attention to the issues and engage our supporters in doing the same.
For only $25 Water.org can get someone safe water for life and $75 can give a family a toilet. Co-founded by Matt Damon, Water.org has been helping people get sustainable solutions for over twenty years. We can make a difference in the world, we can help change someone's life.
Donors Lack of sanitation is the world's leading cause of infection. Donate to Water.org! Proper sanitation saves lives. I too want to be part of the solution; to change the world. Keep up the great work, Mark Allen Already donate automatically each month to h2o.org. Happy to do this special donation.