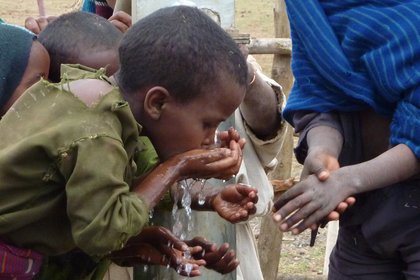 Lisa Jones
$121.00 raised
Lisa says:
The problem is enormous but we can make a difference. One in eight people don't have safe water meaning each morning they scavenge to survive. Lack of safe water and sanitation impacts a family's health, keeps children from getting an education, and traps millions in a cycle of poverty.
For only $25 Water.org can get someone safe water for life. Co-founded by Matt Damon, Water.org has been helping people get sustainable solutions for over twenty years. We can make a difference in the world, we can help change someone's life.
Donors Kiva uses Paypal please try you may have more success! How could I not donate at least $25 to help provide clean water for just one person? Thanks CNN for bringing this to our attention. What a wonderful thing to do, Lisa. EVERYONE should have access to clean drinking water. From Angie (killionkidsx3) Happy Birthday to you Lisa, and what an awesome thing you are doing! :)