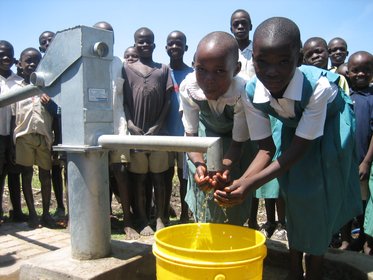 Water the World
$695.00 raised
Water says:
The problem is enormous but we can make a difference. One in eight people don't have safe water, meaning each morning they scavenge to survive. Lack of safe water and sanitation impacts a family's health, keeps children from getting an education, and traps millions in a cycle of poverty.
For only $25 Water.org can get someone safe water for life, but donations of any amount can make a big difference. Thank you all for supporting me in helping to water the world.
Eli Hoff
Donors We are so proud of you Eli!!! Good luck Eli. We hope you reach your goal in helping to Water The World! Dan & Linda Greene Great cause, Eli! Best of luck. :) (and thanks Vivian for linking to it) Good luck, Eli. We hope you reach your goal. Donated on behalf of The Midtown Men It's a great cause, Eli. Best of luck in achieving your goal. Thank you Eli for being so special....You remind me of your Papa. Autsue Bless your heart Eli! It's young people like you that make a difference in this world and make it a better place! So happy to help you do good Eli! Much success with this great endeavor. Pat I hope this helps get you to your $1000.00 goal.