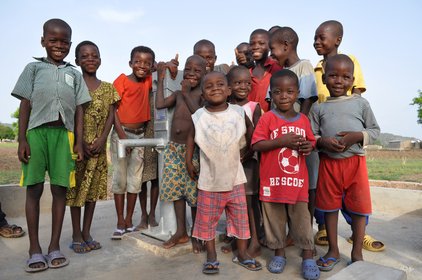 Mr. Step's Class
$1,825.00 raised
Mr. Step's says:
I teach for a living, and I continually hear about how my teenage students only care about themselves. This is simply not true. After reading "A Long Walk to Water," my 9th grade students were inspired to raise awareness to help less fortunate children have access to clean water, toilets, and the dignity that every child should have. My kids are by no means "well off," but they are rich in their empathy and desire to help others. Please help them know the joy that comes from becoming a global citizen; uniting us in our common humanity.
Donors Thanks for rallying people to this important cause, and congratulations on your successful effort! You see? Even spare change adds up! Glad to help! This will help u guys reach your goal for sure ;0) Jonathan & Hilleary Nguyen
Well done guys! Take a bow! Congrats on reaching the class goal and having a positive leader in the classroom! Well done Mr. Step! Pennsauken Student Government comes through strong in support! The Dillon Family thanks you for caring about the less fortunate Thank you teacher and class. Thanks to all of you for what you are doing. If everybody else wasn't here, I wouldn't be here either. Keep the donations coming PHS! Well done! Jonathan & Hilleary Nguyen
Excellent work guys! This is what true leadership is all about! We're proud of you! Thank you: LB, Jairo, Jonathan, Pete and Ryan. Thank you Ms. Collins, Mr. Snyder, Karen K. and anonymous! Keep up the good work PHS - Coach Moss Thank you to Pheroun, Glenn, Tseganesh, and Mark for this one! Kerrie Brinkley-Whittington
As a geography teacher and a development studies graduate I am so pleased to hear young people have been moved to action, well done! It is MY pleasure to donate! I am telling everyone about this cause! The donations keep coming in! Thank you, so much, to everyone that continues to support our project. Great job Step and class!

Thanks to all the kind souls who donated by hand; the students and I very much appreciate your generosity. Great idea guys! It's good to see that there are young adults out there making a difference. I have faith that we will exceed our goal! R Morrissey Enterprises Inc. Best of luck Step and Co. ! Thanks to Frank Stepnowski's 9th graders for caring.